Articles tagged with Crystal Palace
by Phillip Ekuwem | 10 May, 2017
"On his day he's a nightmare to play against" is a phrase often used to describe talented yet inconsistent players, most of whom ply...
by Greg Lea | 26 April, 2017
Mauricio Pochettino was adamant. "I think we played well. We dominated the game," the Tottenham Hotspur manager told reporters in his pos...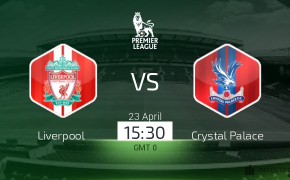 by Investobet | 18 April, 2017
Liverpool will be aiming to take a step closer to the Champions League when they welcome Crystal Palace to Anfield this weekend.
by Greg Lea | 14 April, 2017
Crystal Palace supporters have seen several memorable victories and standout performances since their side's promotion to the Premier League in ...